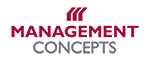 National Association of State Workforce Agencies
Strategic Partnership
Management Concepts is proud to support the National Association of State Workforce Agencies (NASWA), which provides policy expertise, shares promising state practices, and promotes innovation and leadership in state agency workforce development. NASWA member agencies deliver training, employment, career, and business services to civilian and military veteran stakeholders.

NASWA Veterans Conference | Virtual Conference | August 12-14, 2020
Management Concepts is proud to return to the NASWA Veterans Conference as a Silver Sponsor and continue to support the mission of "serving those who served" through our partnership with the National Veterans Training Institute (NVTI).
Connect with us at the conference:
Learn about Management Concepts and NVTI
Visit our booth in the virtual expo hall
Attend our session
Meet our knowledgeable staff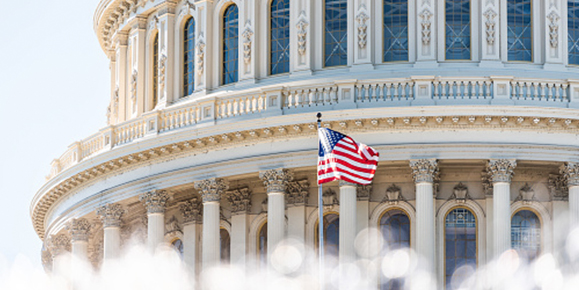 Management Concepts and NVTI
Management Concepts is the proud administrator of the National Veterans' Training Institute (NVTI), a U.S. Department of Labor, Veterans' Employment and Training Service funded program. NVTI was established in 1986 to enhance the professional skills of veterans' employment and training service providers throughout the United States. The Institute is the only one of its kind in the United States, providing training for 70,000+ veterans' employment and training professionals so far. Visit www.NVTI.org.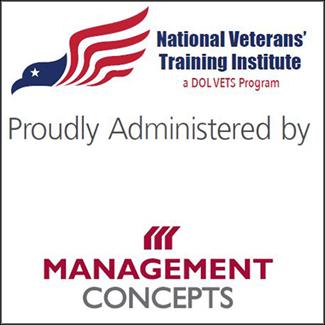 Visit Our Booth
NVTI and Management Concepts courses meet the training needs of a wide range of audiences including:
Jobs for Veterans State Grants (JVSG) personnel, Disabled Veterans' Outreach Program (DVOP) specialists, and Local Veteran's Employment Representative (LVER) staff
Other State Workforce Agency staff working with veterans' employment development
State Workforce Agency managers and supervisors
Others working with veterans' employment issues such as non-profit case managers, etc.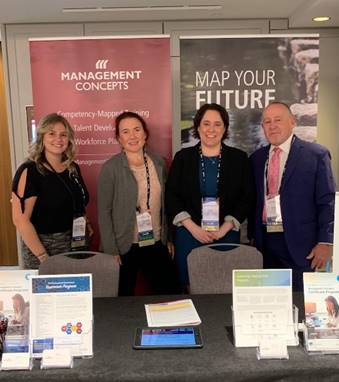 Attend Our Session: "What's New at NVTI?"
Date and time TBA
This workshop will provide a comprehensive overview of the NVTI learning opportunities that are new or under development. Program Manager Jillian Fasser will share how NVTI is transforming their digital presence by reviewing the updated website, and provide an overview updates to the NVTI Student Central online learning portal such as the Community of Practice. Dr. Hannah Toney will review new and upcoming curriculum additions and NVTI's learning modalities.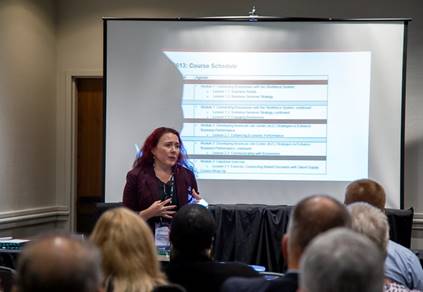 Meet our Booth Staff
Schedule a meeting or stop by the booth to discuss options available to empower yourself and equip your team for mission success.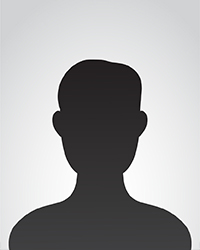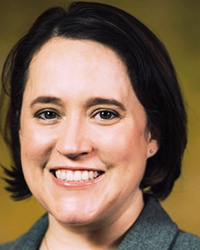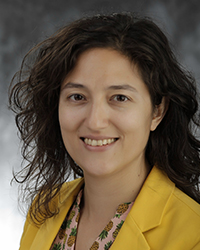 PAST PARTNER EVENTS AND ACTIVITIES:
1st Annual Partnership Appreciation Holiday Charity Social
December 12, 2019
Management Concepts was pleased to recognize the hard work and dedication of partner organizations, such as NASWA, by hosting our first-ever partnership appreciation event. All members of our partner organizations were invited to enjoy an evening of refreshments, networking, and festivities while supporting a good cause. This year we selected So Others Might Eat (SOME) to raise money and collect much-needed non-perishable food and toiletry items to fight homelessness and poverty.
View photos from the Holiday Charity Social on our Facebook page.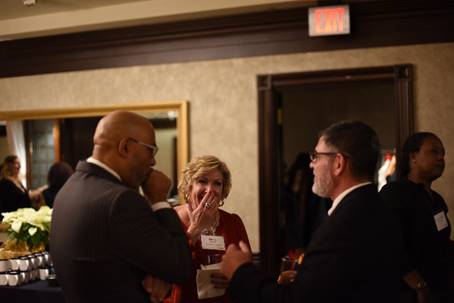 ---
NASWA Veterans Conference 2019
July 18-20, 2019
For the third year in a row, Management Concepts supported the NASWA Veterans Conference as a Silver Sponsor, exhibitor, and session presenter. We were pleased to see a full room as we answered questions at our NVTI update session, and have conversations with state workforce staff and veterans to help shape our future course offerings and meet the rapidly evolving needs of state workforce agencies.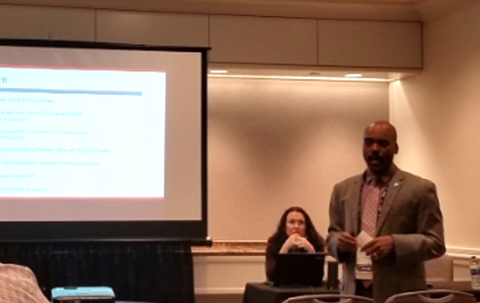 ---
NASWA Veterans Conference 2018
July 18-20, 2018
Management Concepts returned to the NASWA Veterans Conference as a Silver Sponsor. We were pleased to answer attendee questions at our NVTI session as we continued to build our relationships with state workforce agencies through NVTI and Management Concepts.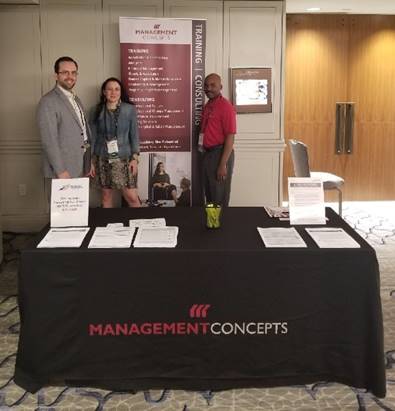 ---
NASWA Veterans Conference 2017
August 16-18, 2017
Management Concepts was proud to attend the NASWA Veterans Conference for the first time as a Silver Sponsor. We also exhibited and presented two sessions to conference attendees: "Bridging the Generations Gap: We're More Alike Than We Think" and "Coaching Through Transitions: How Taking a Coaching Approach will Fundamentally Change the Quality and Effectiveness of Conversations with Those You Serve."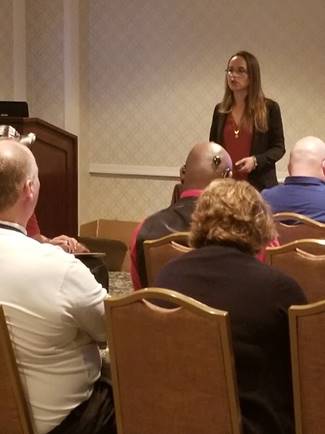 Instructor Opportunities
Management Concepts is recruiting experienced individuals to work on a contract basis as instructors, Subject Matter Experts, and support client engagements. For details and available positions, visit www.ManagementConcepts.com/Careers or stop by our booth to inquire or to drop off your resume for consideration.
Who We Are
For over 45 years, Management Concepts has designed and delivered scalable, customized, and targeted learning solutions for the Federal Government. From individual course delivery to comprehensive organizational plans, our singular focus is identifying and addressing workforce skill gaps.
How to Buy from Us
As a leading service provider for the Federal Government, Management Concepts is accessible to our customers through several contract vehicles including the General Services Administration's (GSA) Federal Supply Schedules (FSS) contract, Indefinite Delivery/Indefinite Quantity (IDIQ) contracts, Multi-agency Contracts (MACs), and Blanket Purchase Agreements (BPAs). For additional information, click here.
MANAGEMENT CONCEPTS
8230 Leesburg Pike, Tysons Corner, VA 22182
888.545.8572
ManagementConcepts.com
Copyright © 2020 Management Concepts. All rights reserved.