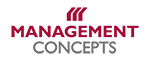 FEDERALLY EMPLOYED WOMEN
Strategic Partnership
Management Concepts has been a Corporate Partner of Federally Employed Women (FEW) since 2015. We are proud of our long-running Strategic Partnership, supporting FEW's mission to improve the status of women employed by the Federal Government. Our activities with FEW National and regional chapters include conferences, trade shows, networking events, and scholarships to promote leadership and career advancement for FEW members.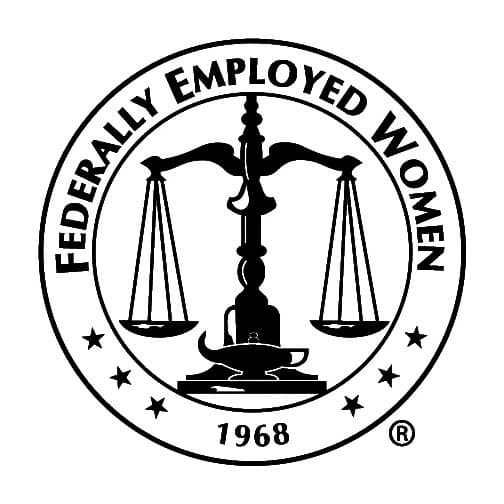 PAST PARTNER EVENTS AND ACTIVITIES:
1st Annual Partnership Appreciation Holiday Charity Social
December 12, 2019
Management Concepts was pleased to recognize the hard work and dedication of partner organizations, such as FEW, by hosting our first-ever partnership appreciation event. All members of our partner organizations were invited to attend and enjoy an evening of refreshments, networking, and festivities while supporting a good cause. This year we selected So Others Might Eat (SOME) to raise money and collect much-needed non-perishable food and toiletry items to fight homelessness and poverty. FEW displayed marketing materials at a dedicated tabletop during the event and FEW National President Karen Rainey spoke on behalf of FEW.
View photos from the Holiday Charity Social on our Facebook page.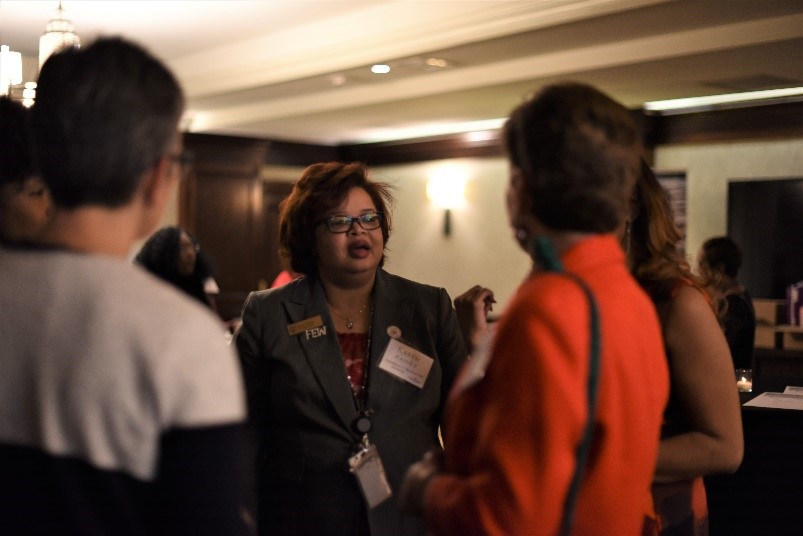 ---
FEW National Training Program 2019
January 16, 2020
Management Concepts was proud to return as an Emerald Sponsor to the 41st Annual BIG NTI in Dallas, TX. Our second annual Two-Day Leadership Course was a great success, with a full room and waitlist. Our exhibit hall booth was also busy, with the Selfie EmerStand taking center stage. FEW members had a blast taking selfies and recording gifs with their friends and colleagues.
Read recaps of previous NTPs on our blog, written by Michelle Clark, Director, Marketing and Strategic Partnerships at Management Concepts, and lifetime FEW Member.
View event photos on our Facebook page:
FEW NTP 2019
FEW NTP 2018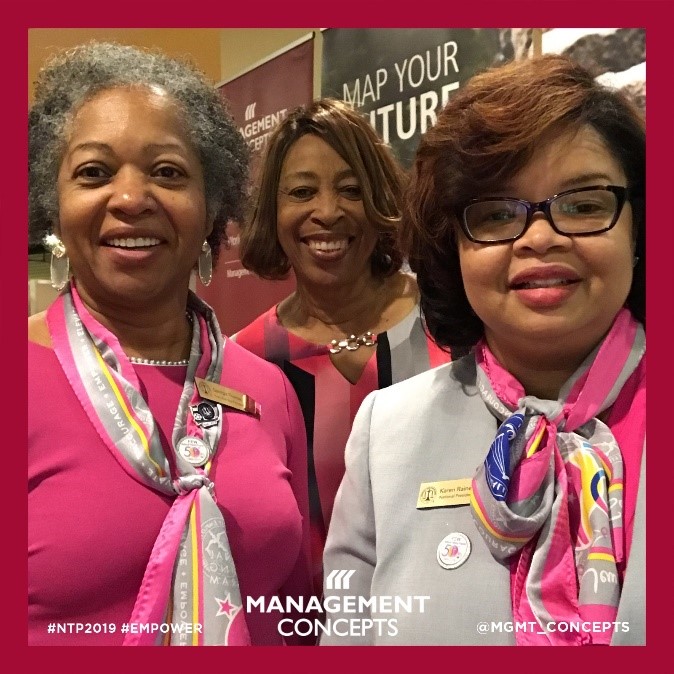 Instructor Opportunities
Management Concepts is recruiting experienced individuals to work on a contract basis as instructors, Subject Matter Experts, and support client engagements. For details and available positions, visit www.ManagementConcepts.com/Careers or stop by our booth to inquire or to drop off your resume for consideration.
Who We Are
For over 45 years, Management Concepts has designed and delivered scalable, customized, and targeted learning solutions for the Federal Government. From individual course delivery to comprehensive organizational plans, our singular focus is identifying and addressing workforce skill gaps.
How to Buy from Us
As a leading service provider for the Federal Government, Management Concepts is accessible to our customers through several contract vehicles including the General Services Administration's (GSA) Federal Supply Schedules (FSS) contract, Indefinite Delivery/Indefinite Quantity (IDIQ) contracts, Multi-agency Contracts (MACs), and Blanket Purchase Agreements (BPAs). For additional information, click here.
MANAGEMENT CONCEPTS
8230 Leesburg Pike, Tysons Corner, VA 22182
888.545.8572
ManagementConcepts.com
Copyright © 2020 Management Concepts. All rights reserved.